Season Sale - 10% off all orders sent as a gift. Send as gift at checkout!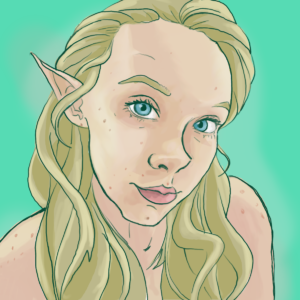 Erin Sheehan
Hi I'm a traditional and digital painter. My boyfriend got me into Magic about two or three years ago. I'm still no pro at the game but I really enjoy the art and lore of Magic. I'd say right now my favorite mtg artists are Jesper Ejsing and Chris Rahn.
My interests are pretty all over the place as you'll soon see by my alters. I want to say mythology and anime are currently the two main influences on my artwork. I've been pretty obsessed with cottagecore and goblincore aesthetics. I feel like these are starting to come through in my more recent artworks. I'm still relatively new to digital art so keep checking back in to watch my work improve!
---
Bestselling Alters