About Alter Sleeves
Who are Alter Sleeves?
Hello! We are Alter Sleeves, the only producer of the world's first print-to-order custom protective inner sleeves for Magic: the Gathering. Following
our successful Kickstarter
in April, we got to work making sure the product could be as good as possible before fulfilling our backer rewards*, and as of December 2nd, 2019 we opened to the general public.
Netherlands Office: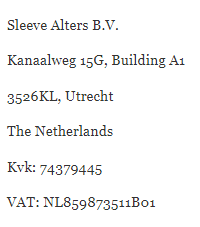 US Office: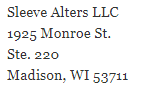 Contact:
All Support Queries:
Support @ AlterSleeves.com
All Business Queries:
Chad @ Altersleeves.com
All Billing Queries:
Payables @ Altersleeves.com
Additional Information:
Trademark: https://uspto.report/TM/88140293 Patent Pending: https://uspto.report/patent/app/20200122019